The shop is opend .
Enjoy and stay safe.
The Slinger Candelabra

The dark days are upon us again, and there is nothing
like nice romantic candlelight.
The Slinger Candelabra is made in a small edition.
They are handmade in our own workshop from stainless steel
and a set costs € 530,-.



For more information see the
Recently
She organises weddings and buetyful party's.
The photo's where made by
It is some times a necessity to do somthings completly diferrent.
After playing saxophone for a couple of years I startded to wonder if I could
make one myself, so strated of making a small study about the magical art of saxophone mouthpieces
First I cut a couple out of hard wood and with no bad result at all, and then went on to
cast a couple in bronz and finally in Silver, I've made them for the whole Saxophone family
from a smal soprano the alto these pictures are for the Tenor and made them even for the bariton
and they all have a great sound and are easy to play, her are the result.
Left one with a small chamber , and right with a big one
Left a pollished baffle and the right one is rough
And you need to hold the reed in place.
Silver and a Bue Titanium pressing plate
The whole set
In october 2019, at the Silver Art and collectors Fair in Schoonhoven, I presented my silver art pieces in the silver museum, here's an impression of the arrangement
The Silver hand miror "For youe eye's only", and "The Cutlery For Bankers" ( you Blind Fools)
The candlesticks Sainless steel
A couple of Silver Epekeina
Some more Silver Epekeina
Even more Silver Epekeina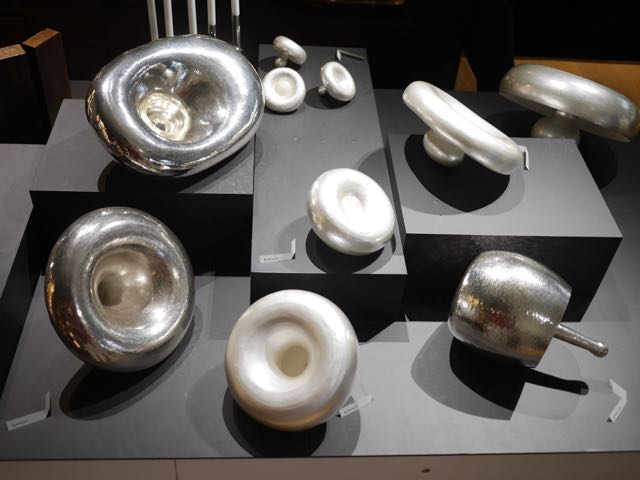 And just a little more Silver Epekeina
The "Groninger collection" Silver ware
Exhibition

On April 29 to May 1, 2012, the Hammer club reunited and the Hammerclub exhibition entitled "Recycling" has opened. This exhibition and meeting also included the annual international Hammerclub prize, the first prize was awarded to George Cuyvers for the work "Two Golden birds". Willem Tredgett was awarded the second prize for his place setting "Seeing blind", And third prize went to Josephine Lutzel for her sixtnozzeled pot "Extrateretial, running, little monster, or the running bowl" The exhibition could been seen in the Sterckshof Silver Museum, Antwerp until June 12, 2011.



George Cuyvers, Two Golden birds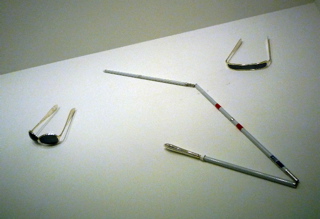 Willem Tredgett "Seeing blind"



Josephine Lutzel, Extrateretial, running, little monster, or the running bowl



In the Groninger Museum you could see the exhibition "Silver in Groningen", this exhibition was enriched with a work on loan by Willem Tredgett. And next to the Groningen cups from the 16 th and 17 th century was his Groninger challis from 1997. A nice picture of the cup has been included in the big catalog. The exhibition could be seen in the Groninger Museum from 19 December 2010 to 29 May 2011


Groninger Communion Cup



Schoonhoven Silver Award 2009


In May 2008 I was invited to participate in the Schoonhoven Silver Award 2009
From an international field of 153 applications, I was selected to make a work for this Award.
The Schoonhoven Silver Award 2009 was shown in Pinakothek der Moderne in Munchen Germany.
The entire collection was beautifully situated on the "Rotunde" under a very large window
that indirectly illuminates the works, very impressive.
The Bayerisches Fernsehen, Rundschau has made a nice presentation film of it.
Via Albert Six I received some nice photos, which were supplied by,
Die Neue Sammlung - The International Design Museum Munich (A. Laurenzo)





Willem Tredgett took the photo's below.




Willem Tredgett himself also exhibits and with other artists.
Willem's work was shown at Jan van Lokhorst Atelier in Gouda,
where together with Toby Tredgett (indeed, Willem's brother),
who provided the better snacks and drinks, a beautiful
and successful presentation was created in Jan's studio.
Below you can see a photo impression of Willem's
work in the studio of Jan van Lokhorst.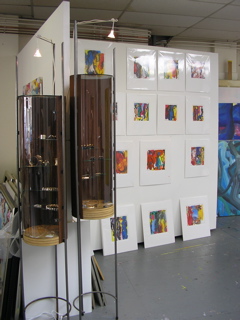 In the Shop you may sit on a furnitue piec made by,

And ther have been jewlery shows from :,